19 Feb

Kauai Home Median Tops $1,000,000
Kauai Homes Market Report January 2021
After recently completing a report on the 2020 Kauai real estate market, I had not planned on writing another report until the end of the first quarter.  That changed when I glanced at the statistics for January and was compelled to examine the data closer.   What initially caught my attention was the median price island wide for a house was over a million dollars.  The median price is determined by ranking the sales prices from largest to smallest and then identifying the middle so that there are an equal number of sales values larger and smaller than it is.   In the month of January, the median sales price for a house on Kauai was $1,030,500.
Both the south and north shore areas of the island have seen million dollar median prices in the past and is not unusual given these sections of the island include the resort/second home/investment markets.  However, the median hitting this price point across the entire island is a significant benchmark.
The numbers are interesting and are best illustrated by the graphs below.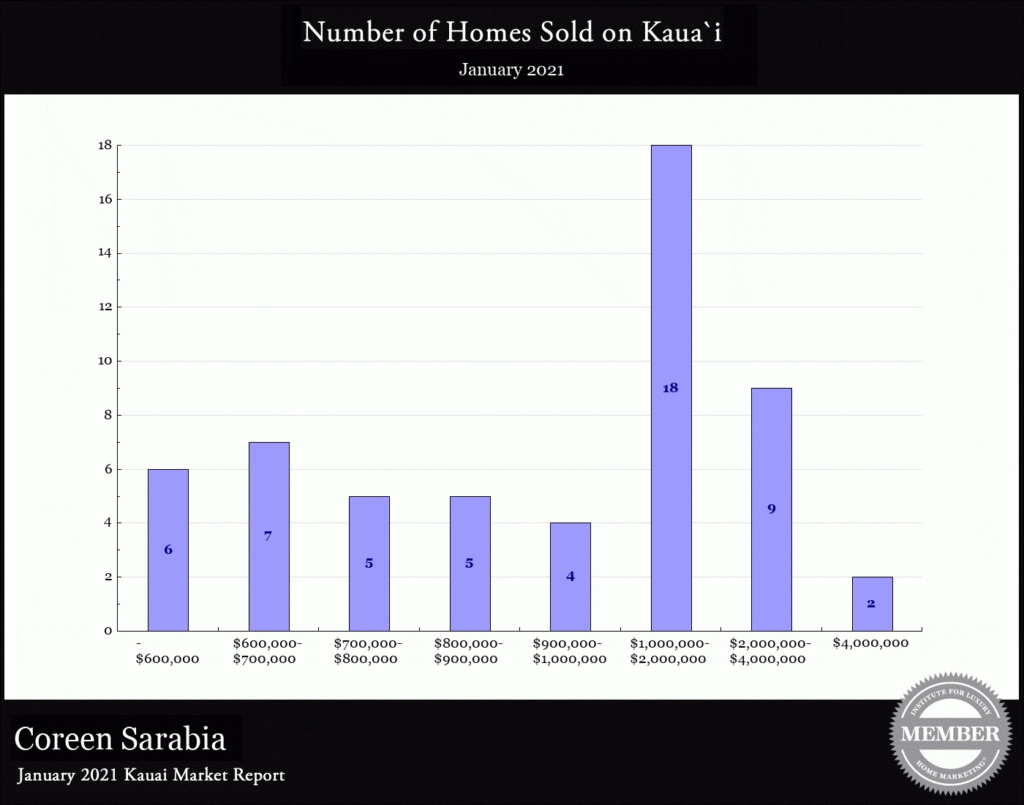 Solds
In January, there were 27 homes that sold up to $1,000,000 and 29 homes that sold for over $1,000,0000.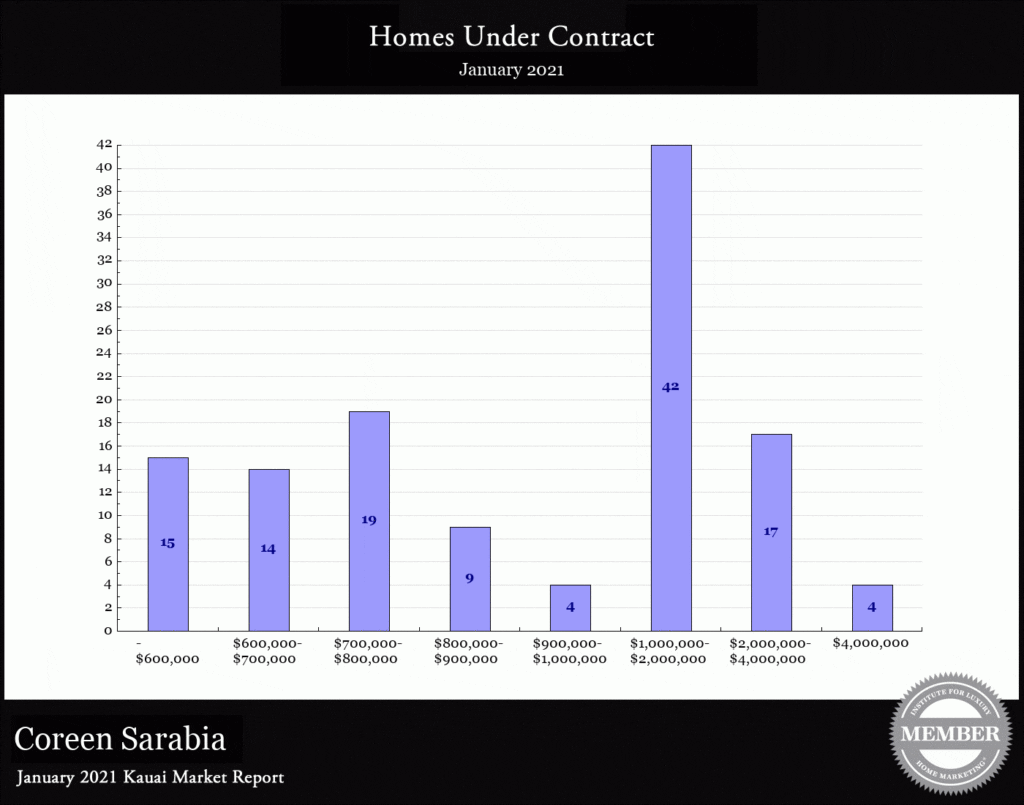 Under Contract
As of this writing, February 17, 2021, nearly half the homes under contract were also divided similarly.    There are 61 homes with list prices up to $1,000,000  and 63 homes priced over $1,000,000  in escrow.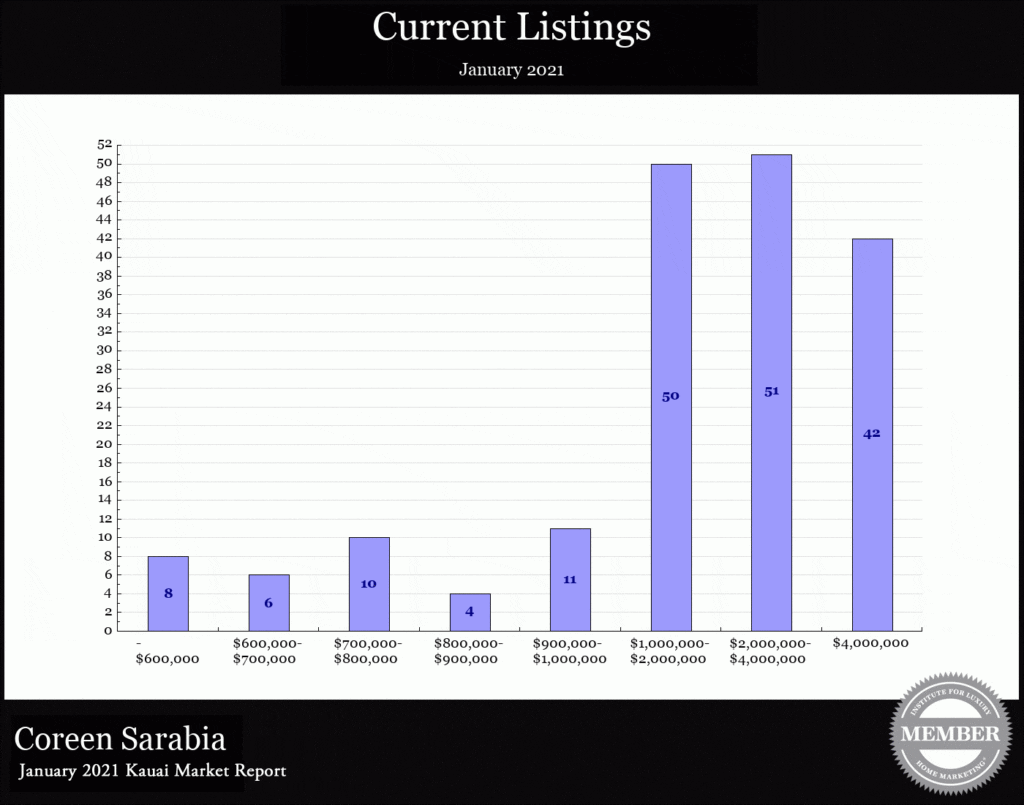 Listings
The shortage of inventory is striking.    As of today, mid February, there are 39 homes listed for sale up to $1,000,000 and 143 homes listed for sale over $1,000,000.
Homes for sale between $1,000,000 to $2,000,000 offer the largest number of listings on the Kauai real estate market.   In this price range, the east side of the island has the most single family home listings with 46% of the share, followed by the south shore with 30% and the north shore has 18%.
The north shore leads in home listings in the $2,000,000 to $4,000,000 range with 41% of the market share followed by the south shore having 35%,  and the east and Lihue sections at 14% and 10% respectively.  When it comes to the listings over $4,000,000, the north shore dominates with a 67% share with the south shore coming in second with 24% of the properties for sale in this price range.
Unless there is an influx of inventory listed under $1,000,000, Buyers will continue to find themselves in an extremely competitive position for homes in this price range.    Serious buyers need to be completely prepared to pounce on new listings as soon as they hit the market.